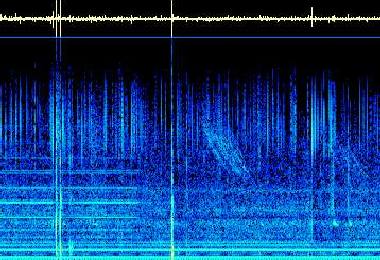 From Dave EWER, USA west coast (WA)
09/02/00
Received with amplified loop.
Recorded with Marantz stereo cassette deck.
Analyzed with spectrogram.

---

Two weak whistlers, statics, some tweaks and hum noise.
In the first part of the spectrogram horizontal tones are present, caused by high voltage line at about 5 miles. Signals like this are typical, also up to 10 miles from the high power lines.