Opera 2015 - Episode 004

Event number: None, Paroxysm
Date/time: 2015-01-31 06:30 UTC to 2015-02-02 05:30 UTC
Area: Etna Volcano


Etna volcano eruption started 2015-01-31 06:30 (13 km far from ERO station sensors)
Eruption picture taken from http://www.vnews24.it/2015/02/02/etna-eruzione-foto/
Distance calculation from ERO monitoring station and the eruption crater made with Google Maps


Vulcanic tremor detected during the eruption:



Like reported by INGV http://www.ct.ingv.it/it/tremore-vulcanico.html
ISTITUTO NAZIONALE DI GEOFISICA E VULCANOLOGIA - SEZIONE DI CATANIA - OSSERVATORIO ETNEO


ERO Monitoring station, geophone (top) and induction coil (bottom), 290115 0000 to 030215 1200 (132 hours monitoring)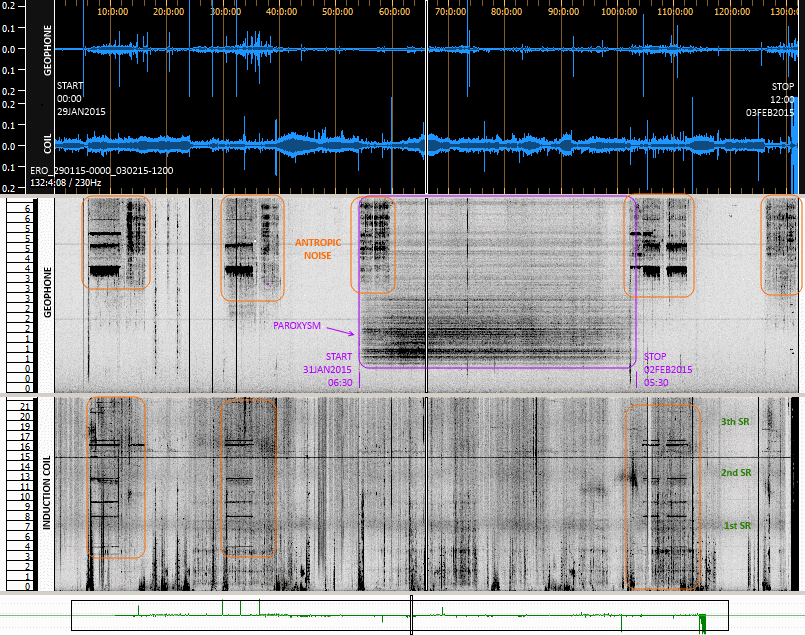 Paroxysm (purple rectangle) starts 310115 06:30 and stops 020215 05:30.
Within the orange rectangles noises produced by human activity, during the daytime hours.
Schumann resonances marked on left side of bottom spectrogram.
One can easily observe that, during the 24 hour period, there are many signals anthropogenic nature with an intensity much higher of the background noise

Paroxysm starting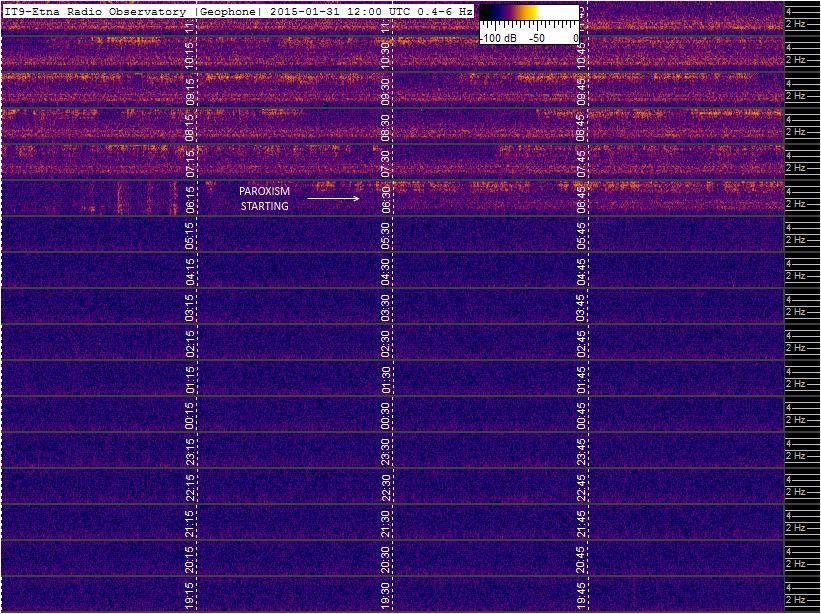 Like detected by our geophone. Multistrip hourly representation.

Magnetic field daily multistrip.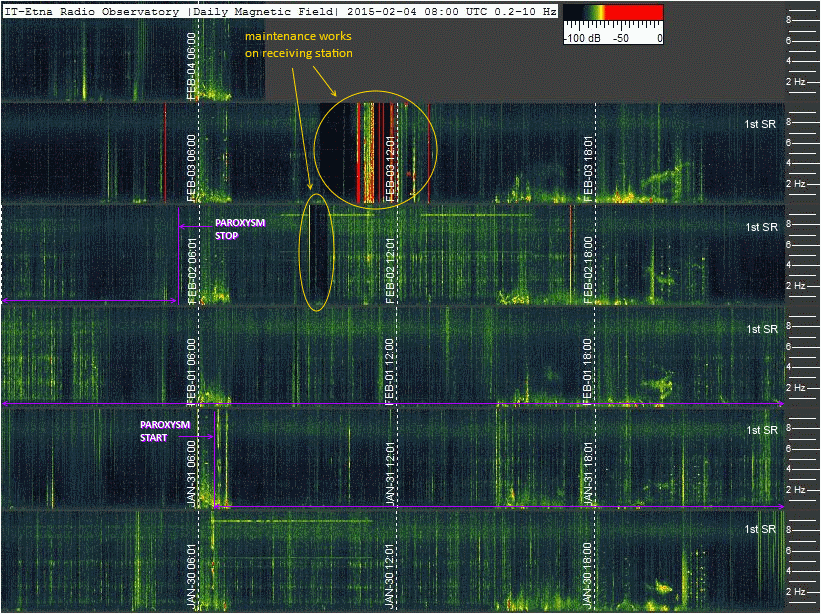 Magnetic field detected with induction coil. Paroxysm event start, stop and length, are marked with purple arrows.
Some service interruptions were caused by maintenance work we have made on the monitoring station (parts in yellow ovals).
Any change of the magnetic field than normal daily is detectable by this graph: no particular signal preceded or accompanied the eruption.


Return to OPERA home page